Emails can be sent to a specific group of people using the custom report criteria. To send an email to a group of people in a custom report:
     1.  From Home page, click Reports under applicable season
     2.  Click blue button New custom report
     3.  Customize desired filter or column criteria 
     4.  Once all desired criteria has been set, click on check box on far left of top row (this will select all
          people in table)
Note: You can deselect check boxes of specific people if you do not wish to send to all people in list
     5.  Click Email selected people
Note: Once desired people are checked, Email selected people button gets enabled
     6.  Select Create an email or Select an existing template
     7.  Follow Creating an Email and start from step #5 to send the email
Note: To read the email already sent over, please click Email tab and go to Sent folder to locate it. Click email subject in blue and select View email template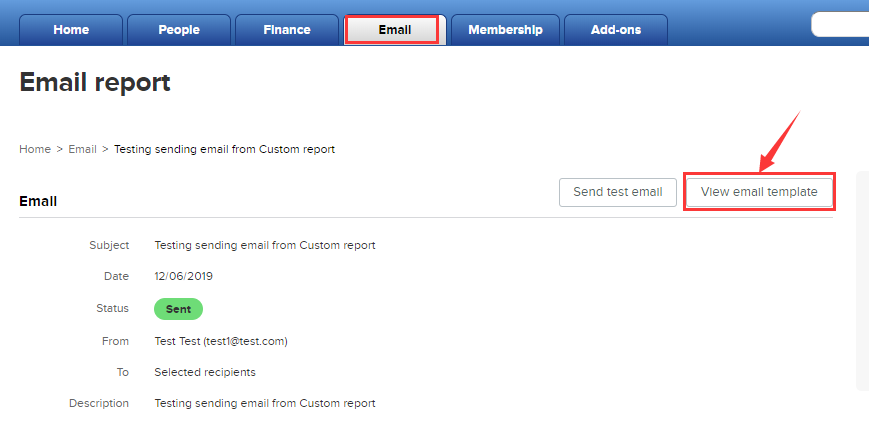 Note: This function sends one email to each person for only the selected registration.