Below are instructions to view and obtain the ACTIVE.com listing URL and registration link
From Organization Dashboard (HOME), under Your events, click desired event name
Click Setup
Within ACTIVE.com box/section:
Click URL under Your event is listed on ACTIVE.com! to view Active.com listing page
Click URL under Your registration link! to get to event registration page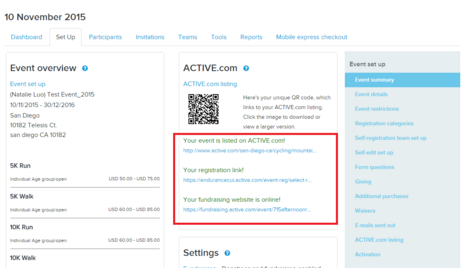 Note: Use the article Modify Registration URL to Default the Language during Registration Process if you need to update the URL language.