It is recommended that you add a photo to your account.  This photo will show up on any TeamPages communication, on your profile, and on the player roster. 

You can upload a photo by: 
Clicking on the Change Picture option on the Profile Page.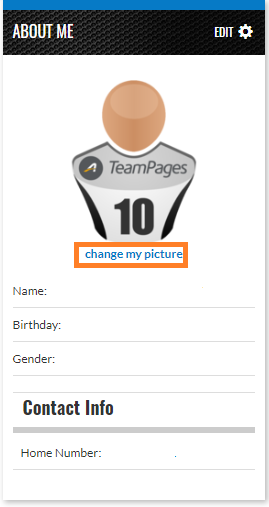 -OR-

You will be redirected to the
Profile Information
Section. You will need to click on the
Choose File
button and upload the Photo.  

You can upload the photo in the 'profile info' area of your profile settings. The best format for your picture is a square JPEG at least 150px wide by 150px tall.