TeamPages allows uploading of photos to the website that can be viewed on a Photo Album widget from the main Team/Club/Organization page --

1. Make sure to log in with the Admin account.
2. Go to Photos main menu link. (Depending on the menu link setup, it could be a direct link or part of a dropdown as with the example screenshot below)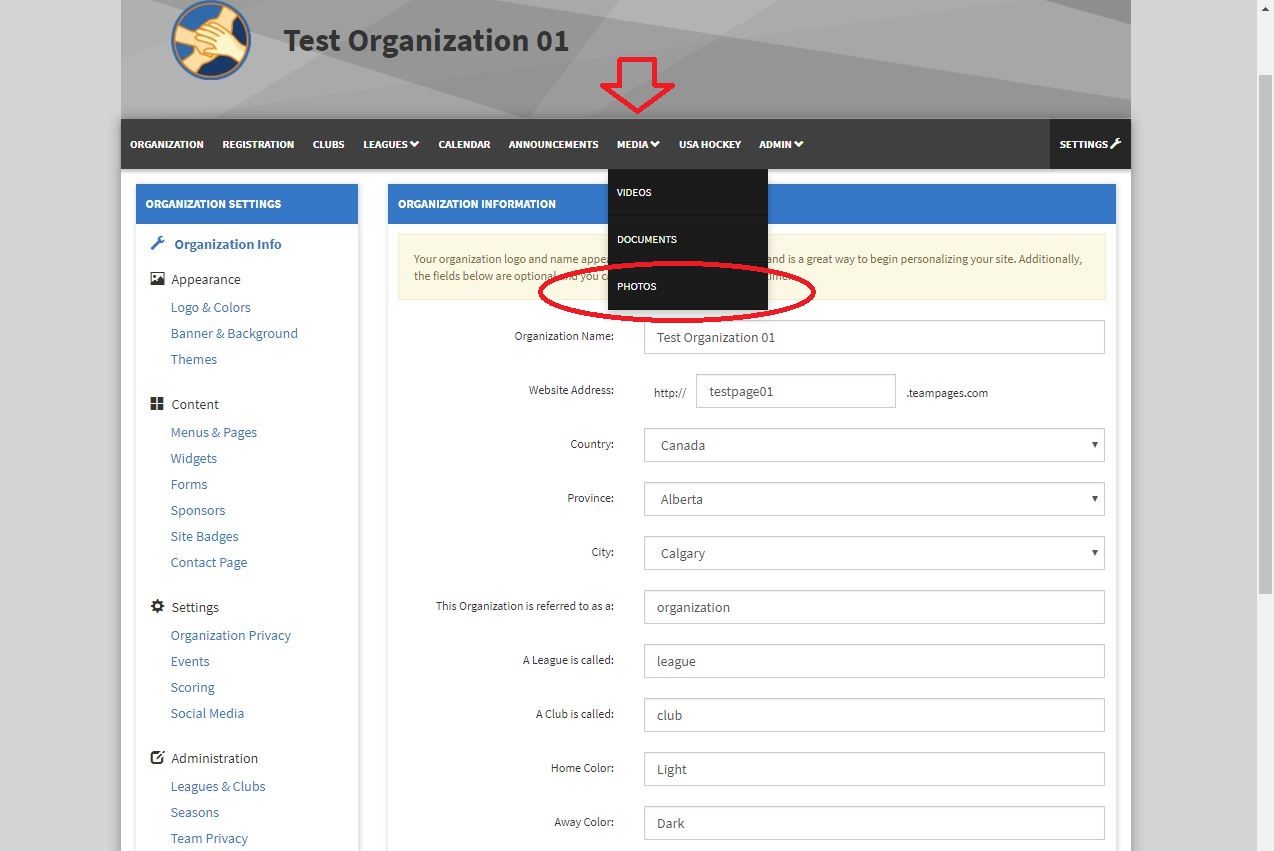 3. It will pull up the Photos page. Select Add New Album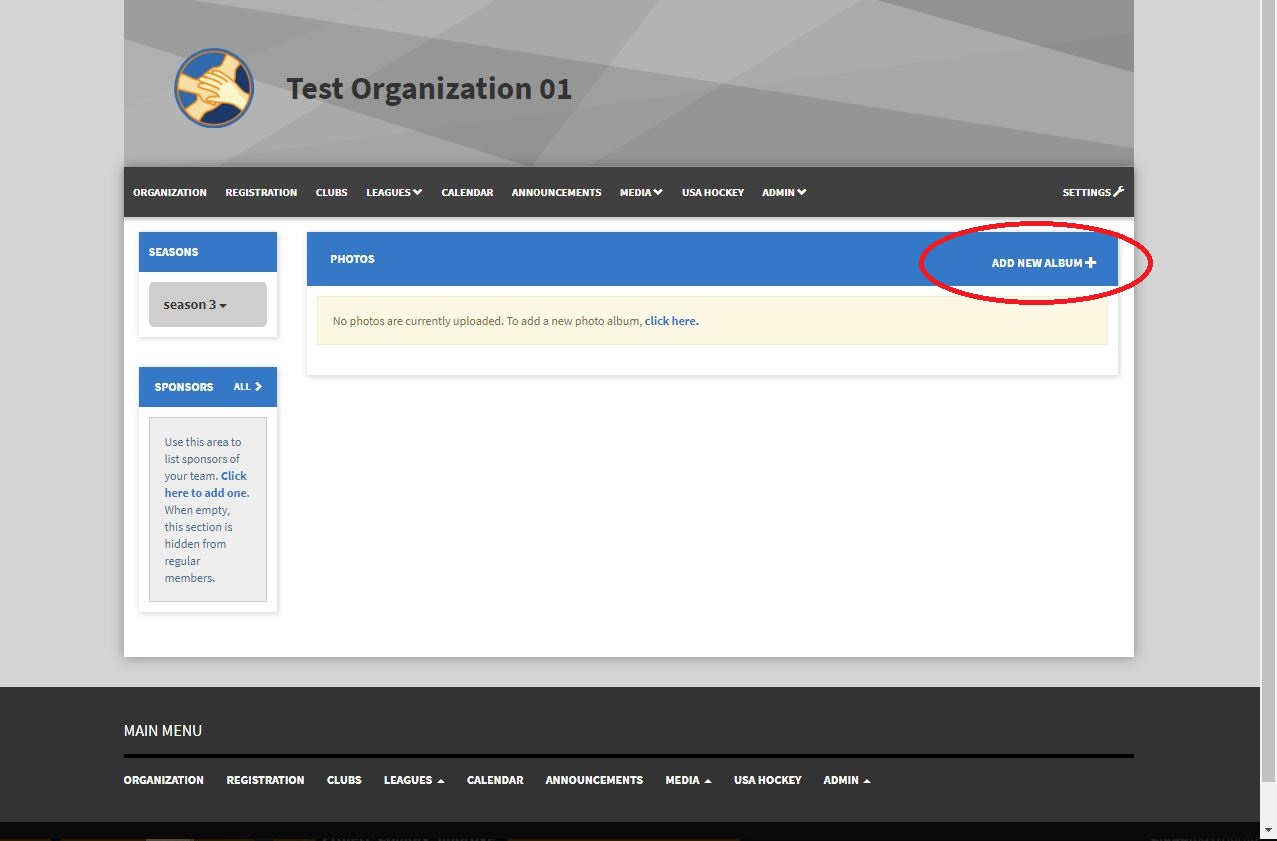 4. Click on the Choose File to Upload and select from the source location the photos to be uploaded. Wait for the upload process to complete and it should populate the photos as seen below.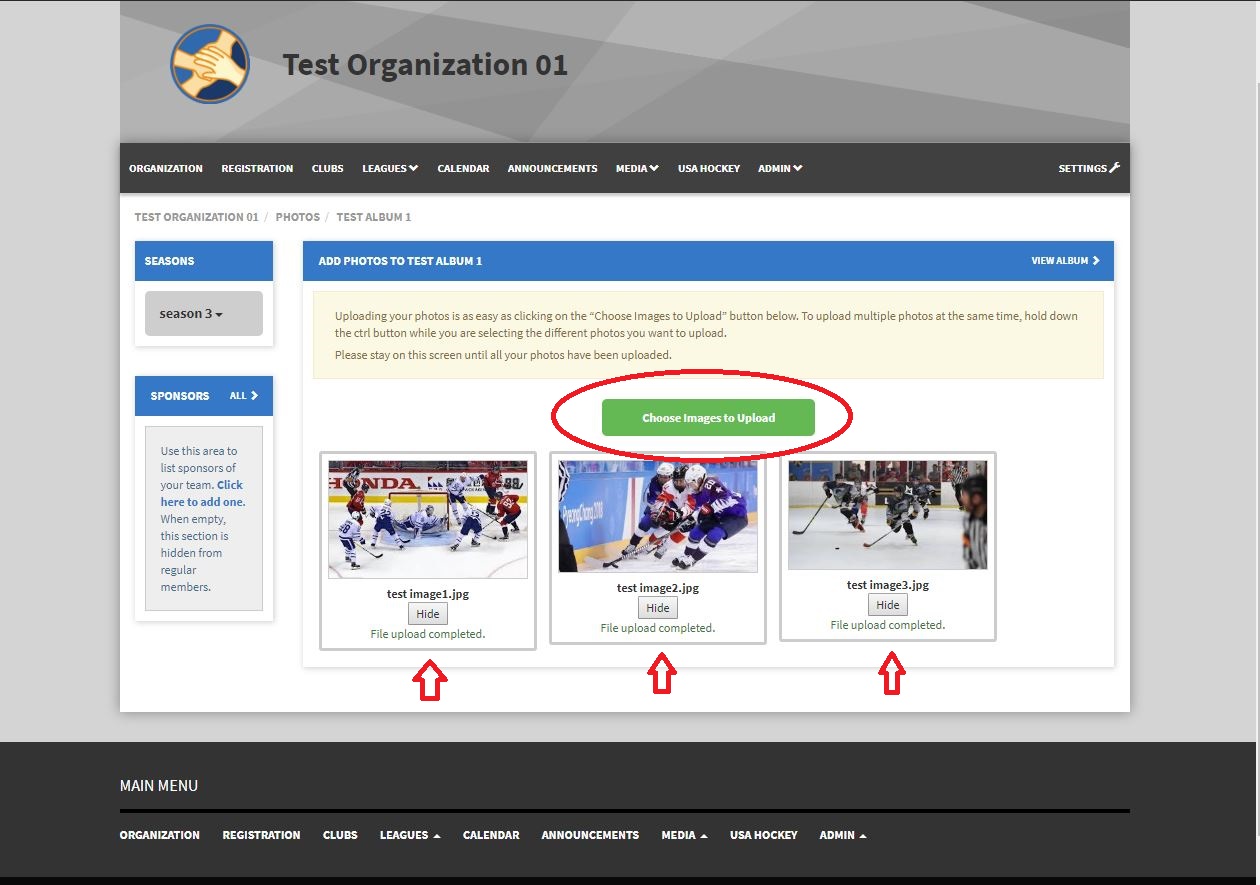 5. Select View Album to go back to main Photos page and it should look like the screenshot below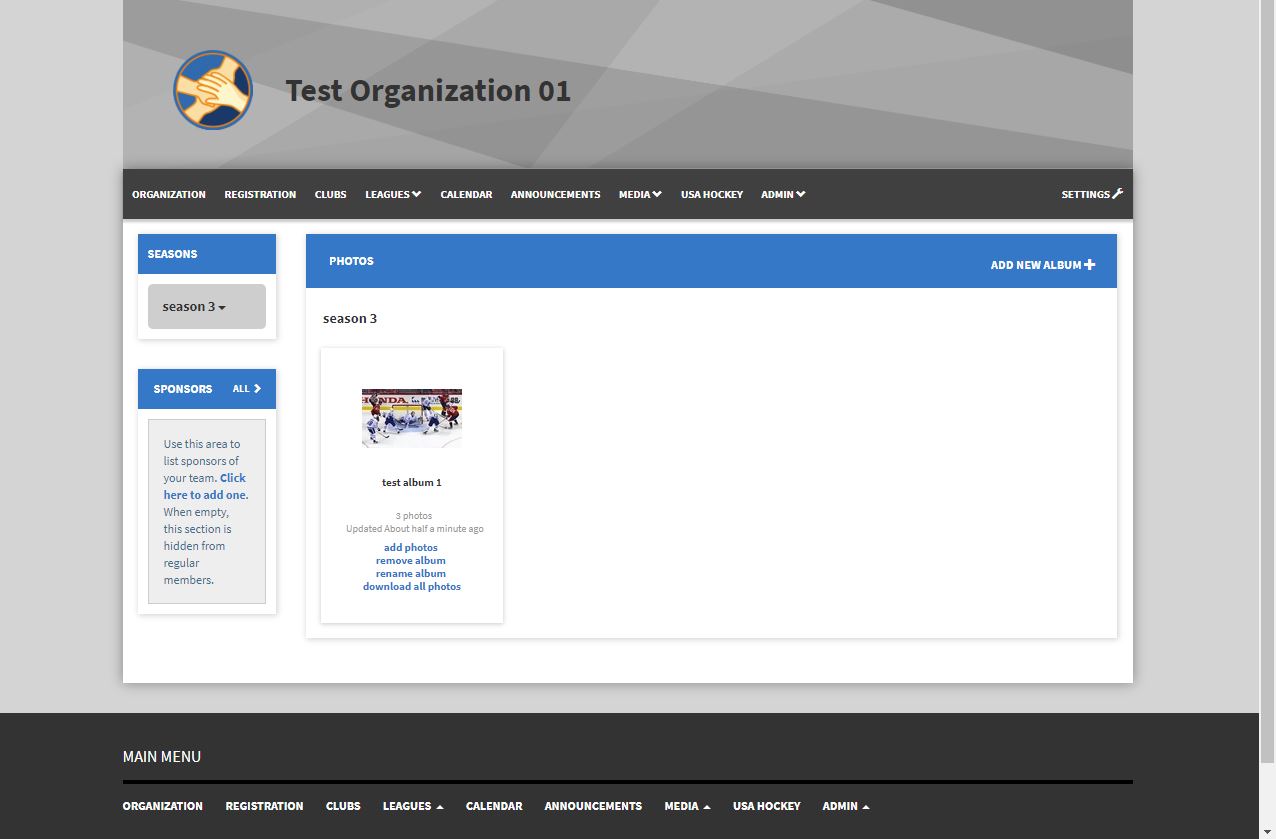 6. Going back to your main Team/Club/Organization page, the Photo Album widget should show the photo album that was uploaded with a clickable photo icon.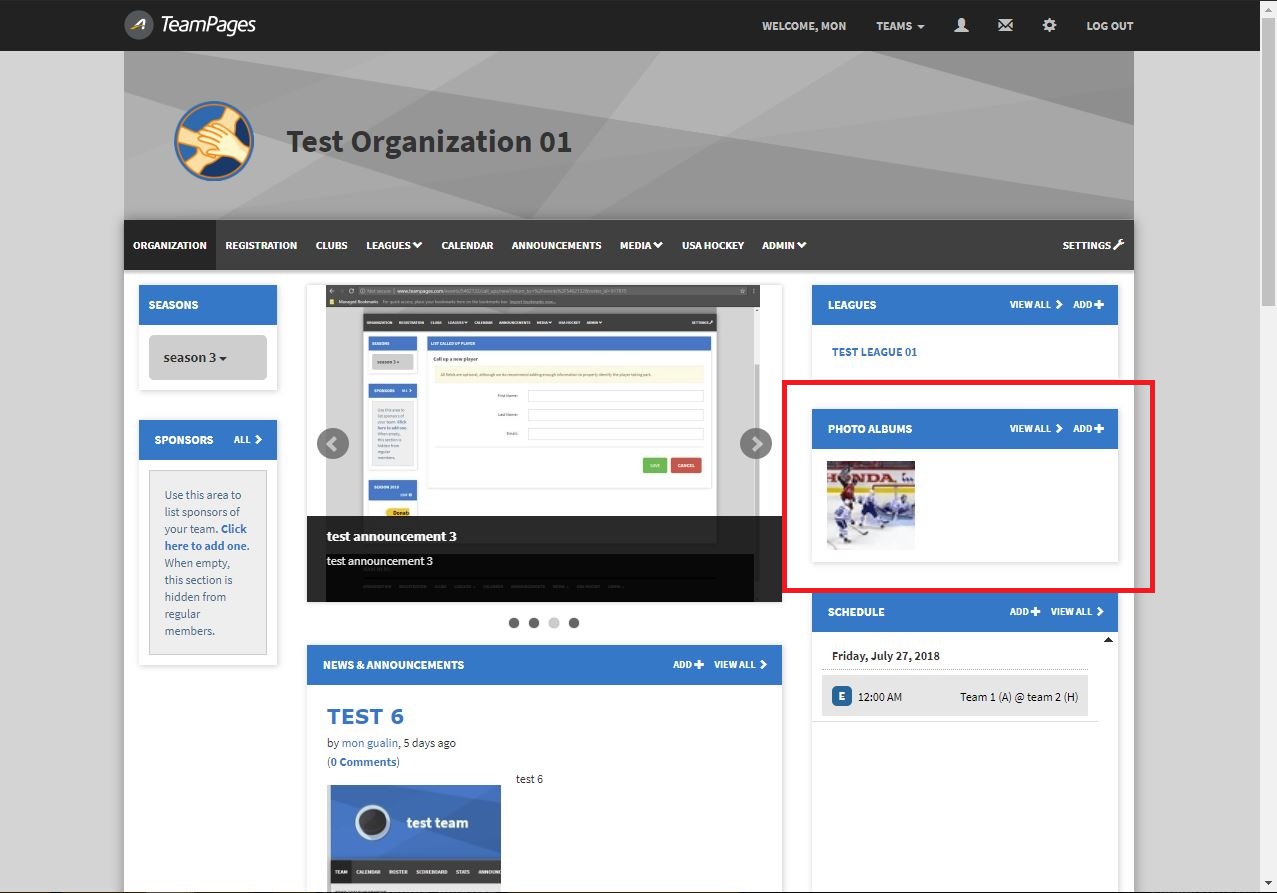 Note: Uploading photos depends on your subscription. If your subscription is BASIC it is limited up to 50 photos. All PRO subscription is unlimited photos. That includes Starter.