There are 2 ways for you to reset or change your password of your Teampages account.

First, If you know your password and you just want to change it. 
Go to your Profile
Settings
Account Management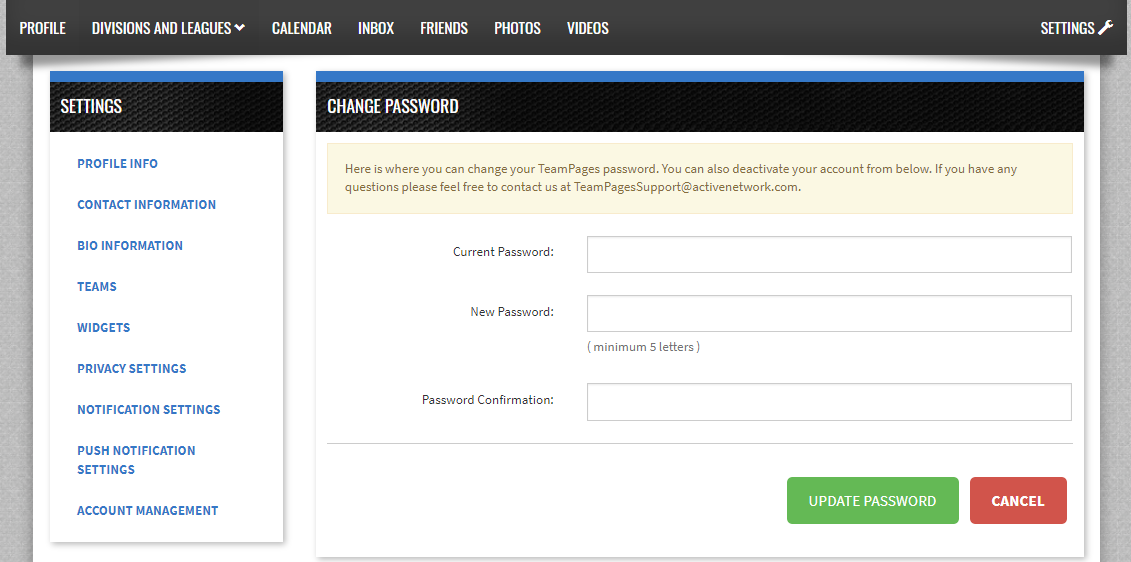 Second, If you don't know your password or you forgot your password. You can click the forgot password before you login but make sure to type in your user or email first. It will ask for your personal email address and the system will send a default password. By any chances it did not work. That is the time that you need to contact the 
TeamPages Support.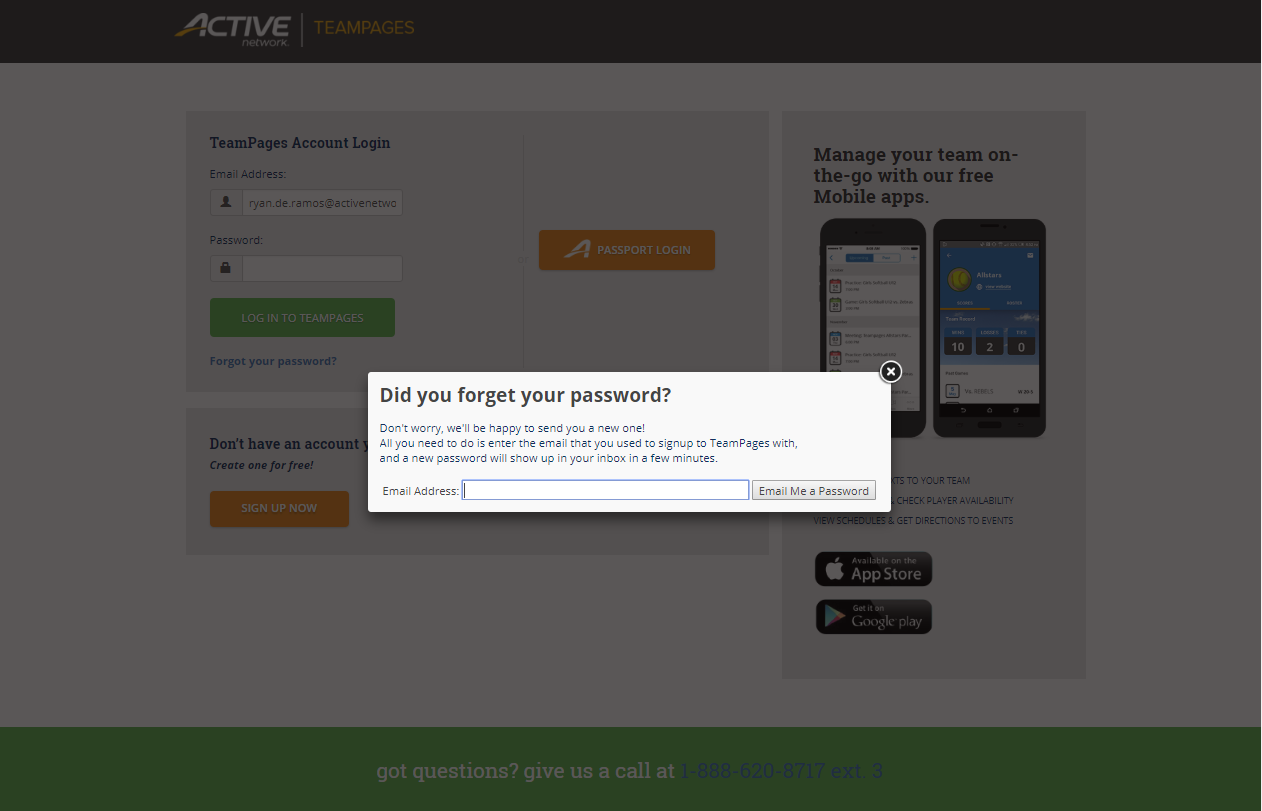 Please note: It may take up to 1 hour to receive the password reset email. Please be patient. we aim to get it delivered within 15 minutes.