Create coupons to offer special discounts to specific communities or individuals, or boost session registration with last minute deals. Coupons are a great way to strengthen your organization's relationships with specific communities, and to try out new marketing strategies.
Registrants apply the coupon by entering the coupon code during online registration.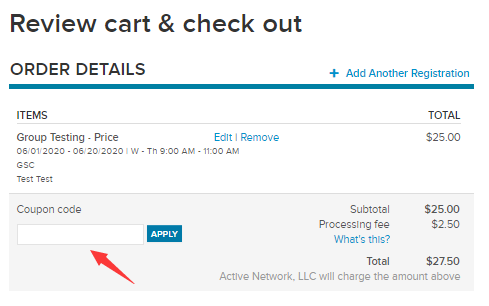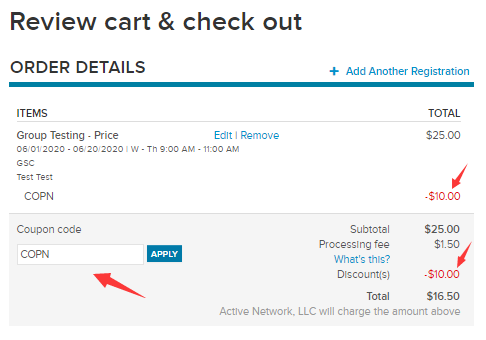 Use Sending Broadcast Emails to advertise the coupon, and Running or Exporting a Coupon Usage Report to view details on how they were used.
 
Note: To create or edit a coupon, please see this article: Creating or Editing a Coupon
Note: Coupons can be stacked depending on the coupon settings