There are two options for upgrading to premium or elite features:
Option 1
- If you
Log in to ACTIVE Works with Existing ACTIVE Passport Account
and you don't see
Upgrade your account
on the far right side of the screen, visit 
Contact Us
 form to connect with support 

Option 2 - Continue following these steps to upgrade
Click Upgrade your account or skip to step 7 to get more information regarding each option 
Click Upgrade Now on either the Premium or Elite box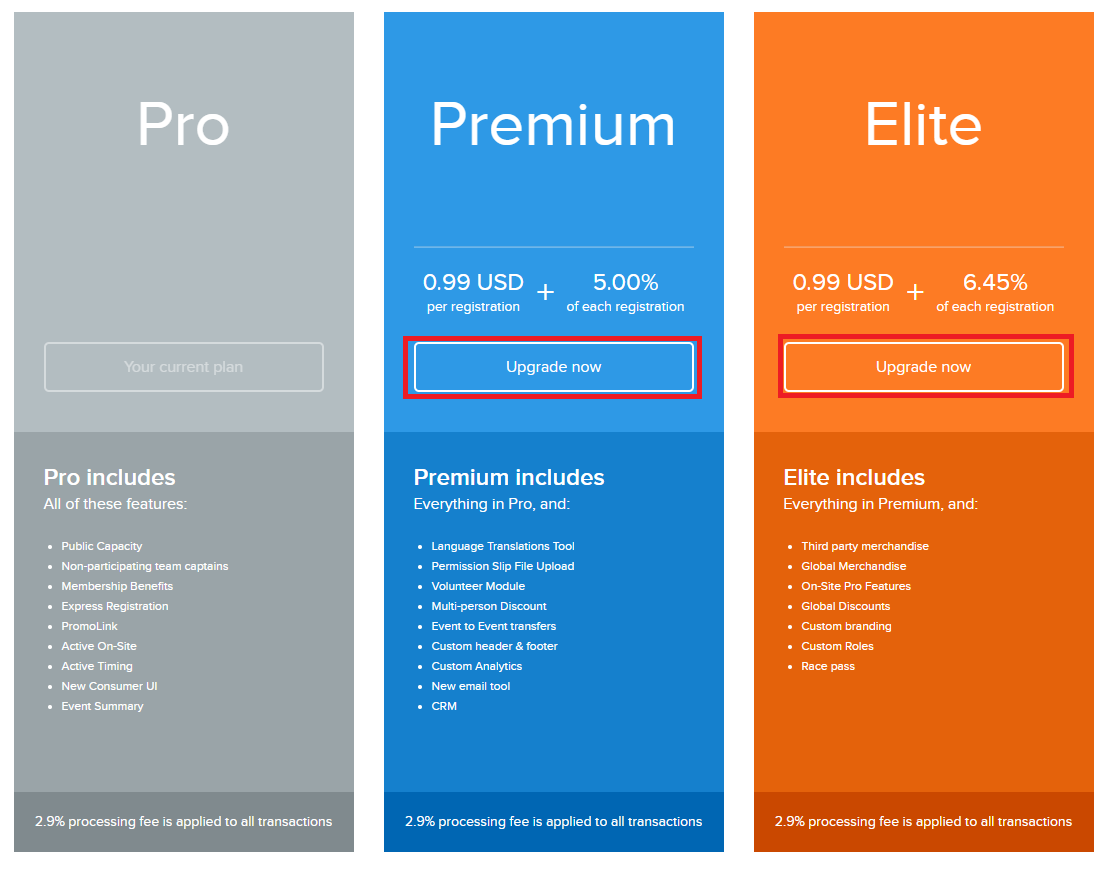 Click on Who will pay the registration processing fees

Please read the ACTIVE Network Agreement, Terms of Use and Your Privacy Rights documents by clicking on their links before continuing

Enter your first and last name

Click on I AGREE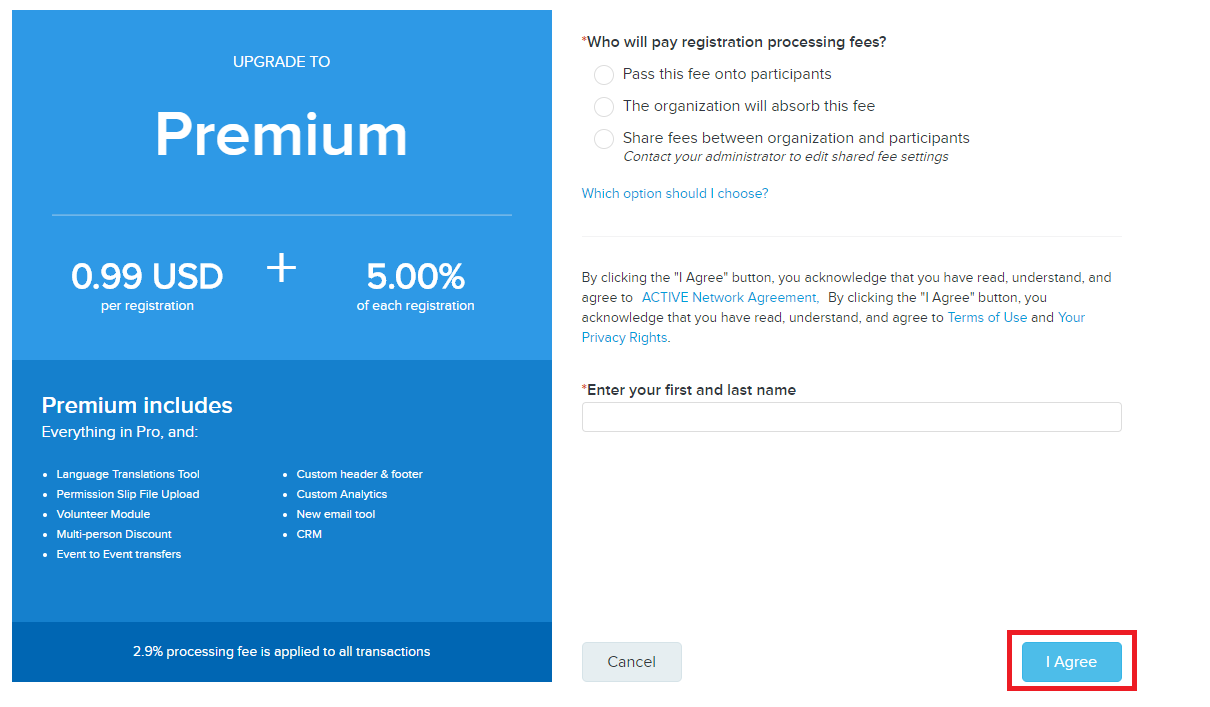 Click on the links below to get more information on each feature
Features that are included at the Premium Level:
Document Management 

Quickly reject and approve important participant documents like medical waivers with the Document Management Tool. 
The document management tool allows you to request participants to upload important documents for specific categories or price types. 
You can configure documents, Medical Certificates, Licenses, Parental Authorizations, to be required and approved prior to Registrants being sent their registration confirmation emails.
To protect the privacy of your participants, only staff members with the Document management permission can access the Document management tool.

CRM​

Allows you to precisely segment and target your customer's.  
Features that are included at the Elite Level:
Third party merchandise

For organizers using third-party merchandisers to fulfill participant orders, these merchandise partners now have the ability to see more contact details for each purchaser through the ThirdParty Merchandise Report.

Merchandise Fulfillment

Allows event staff using the On-Site mobile app to separately fulfill merchandise and check-in participants.