Add a Custom Waiver
Below are instructions to add a custom waiver:

Note: Waivers may only be associated to an entire event (all categories and price types), not particular categories
Note: If the event is USAT-sanctioned, then the USAT Waiver automatically appears on the registration form
Note: PDF waivers cannot be created directly within ACTIVE Works Endurance.
Note: If a waiver is deleted after people have already registered and signed it, their waiver status will be changed to 'unsigned' since the original waiver no longer exists in the system. You will need to send out a Waiver Reminder Email to those that need to sign the new waiver. 
From Organization Dashboard (HOME), click an event name under Your events
Click Setup
Click Waivers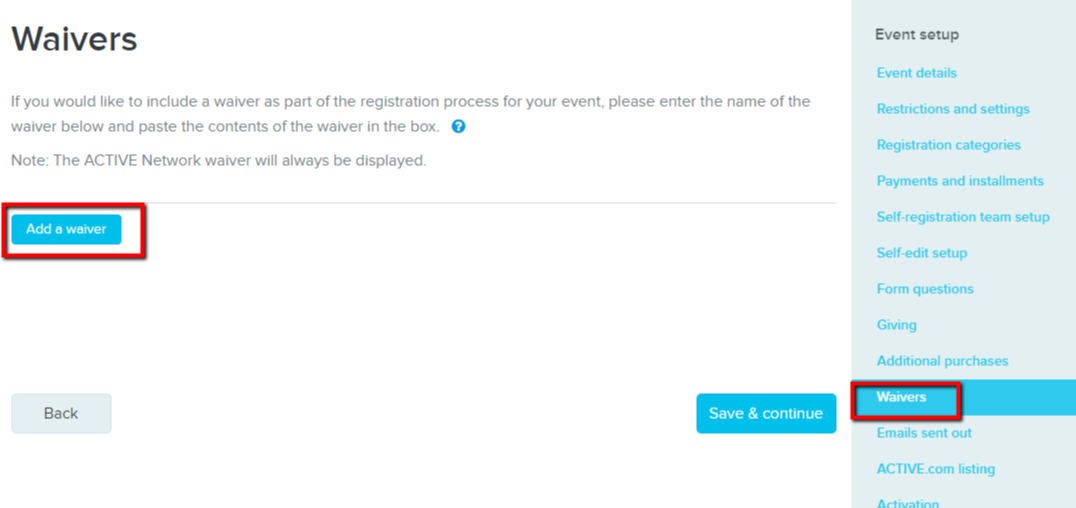 Click Add a waiver
Enter Name of waiver
Enter waiver body into Text field
Select Availability
Select Display in
Select Apply to
Enter Report label
Note: Report Label is for internal tracking purpose only, you can input a name of waiver
Click Save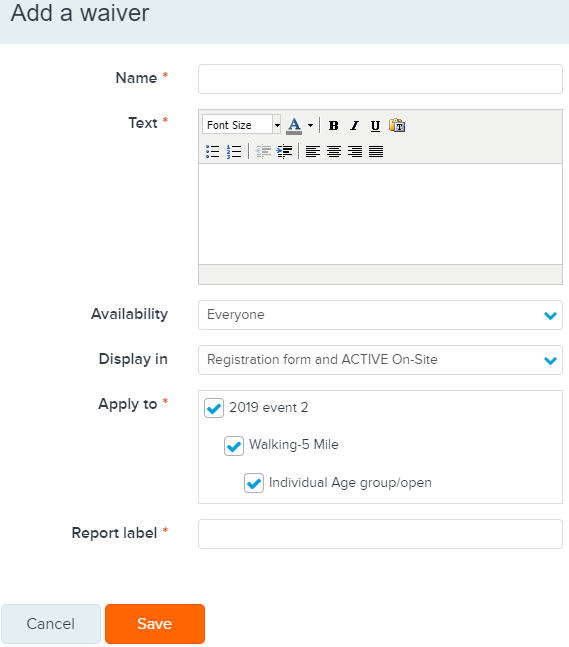 Click Save & continue
Note: If a waiver is added after participants register:
Was this article helpful? YES NO
Email
Us