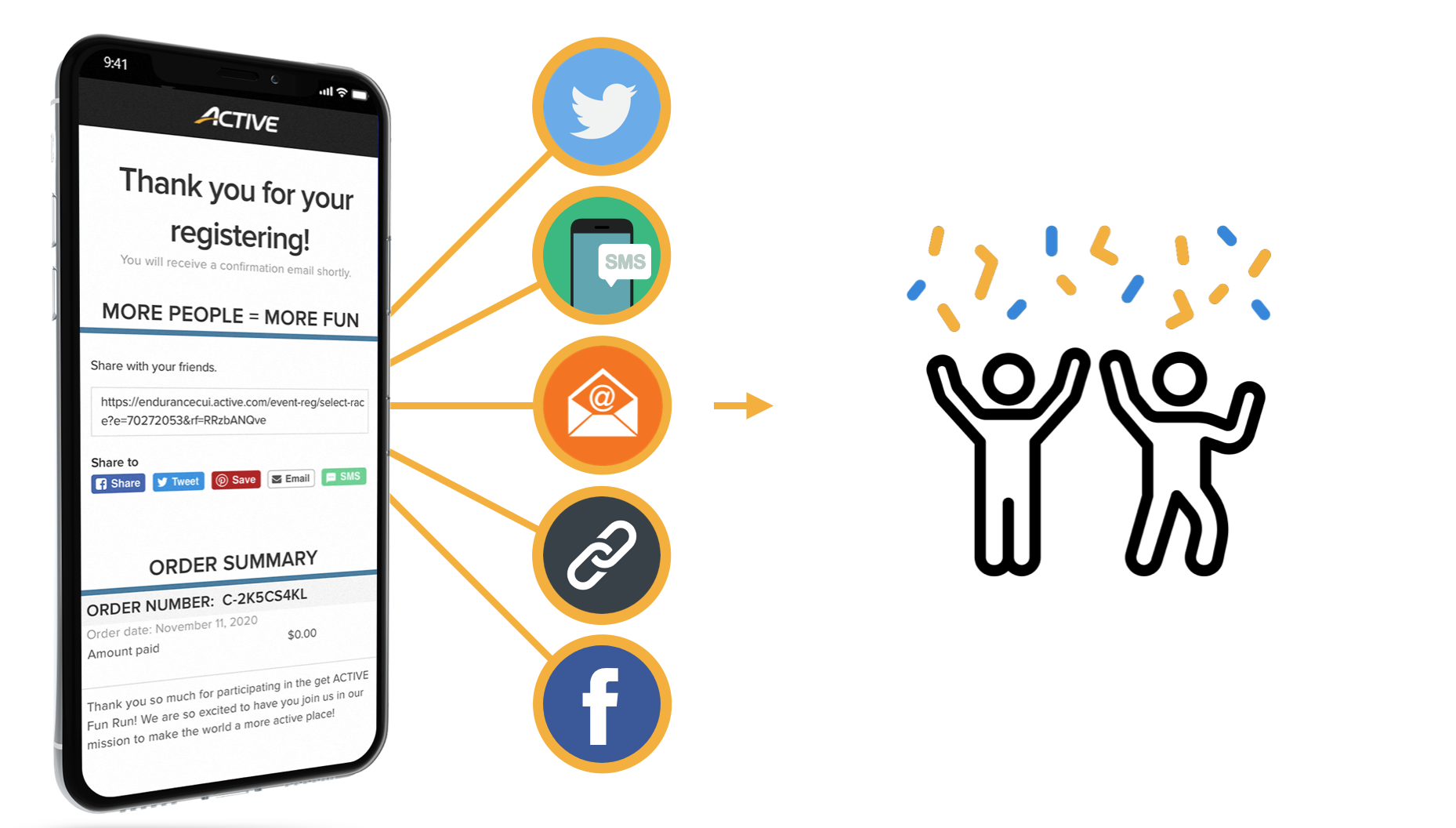 Our Social Media tools are a great way to get your event in front of your registrant's friends through sharing. After a participant completes their registration, they then are presented share buttons so that they can easily share your event info to their friends through social media, email, or text message and encourage them to register as well.
You as an organizer are able to customize what content is shared by adding text, your hashtags, and an image. Please reference the links below to assist you with setting up, as well as guiding you with our best practices and tips.
Effectively using this tool can expose your event and brand into your participants social network & increase participation. 
Getting Started:
Overview Video