Below are steps to transfer a registrant from one event to another once this feature has been enabled by your Account Manager:

Note: This is a premium feature within ACTIVE Works Endurance. For more information on this feature, please contact your assigned Account Manager for assistance. If you do not know who your Account Manager is, please reach out to support at clientcare@activenetwork.com.
Note: This feature is not applicable to group-registration team.
Note: To transfer a team captain of a self-registration team, you must first change a team's captain and then do the transfer.
On Organization Dashboard (HOME), click event name under Your events 
Click Participants
Click participants name 
Click Actions under Current purchases
Click Transfer to another event

Select event and category to transfer into

Complete any additional information, click Next
(Optional) On the Review transferred items page, to charge a different product price and custom fee (Tax), click Edit prices and fees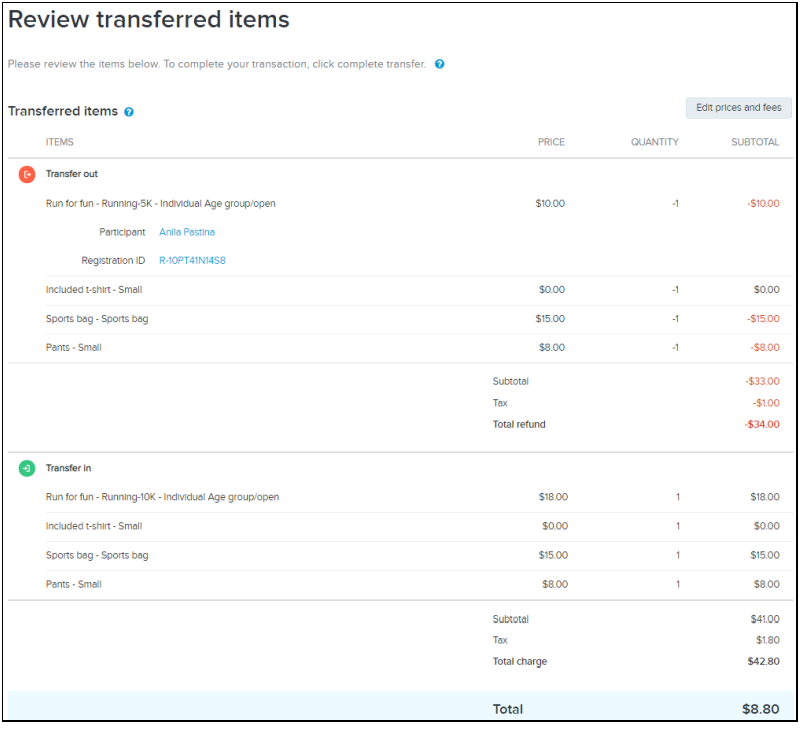 Note: Product is defined as either the Registration/Ticket Category or an individual Add-On item. Custom fees are configured in the Tools section of each event
(Optional) In edit mode, the product price of the new registration becomes adjustable: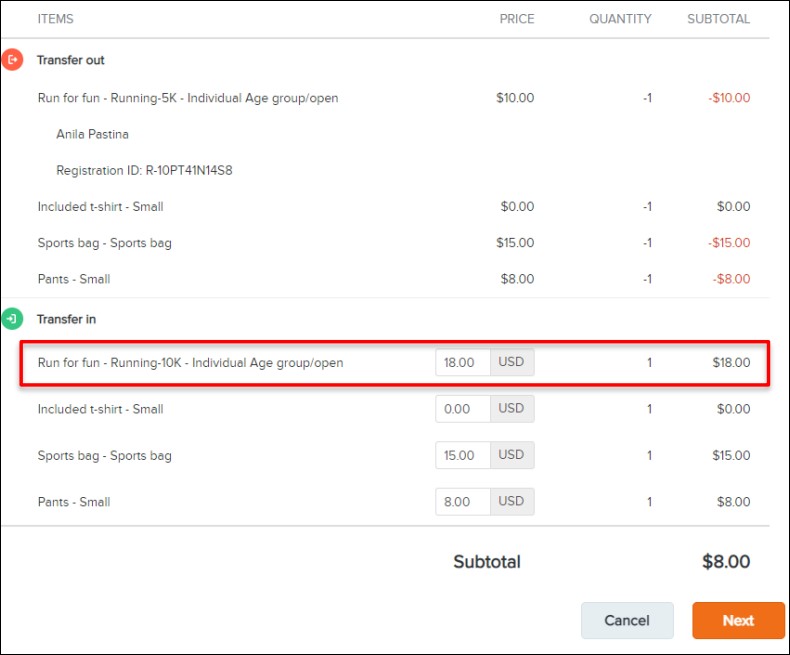 (Optional) Change the product price to whatever you desire. In this example, we are charging $13 instead of $18:
(Optional) After editing the new product's price, you or your team members can then edit the custom fee by clicking the  Next button.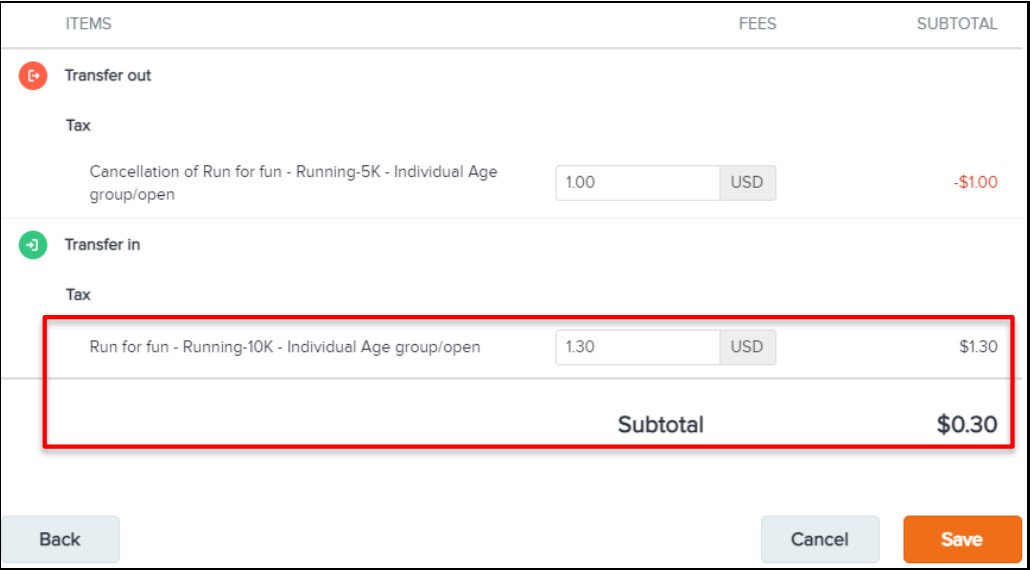 (Optional) Click Save to review the transfer; any updated prices and custom fees will be reflected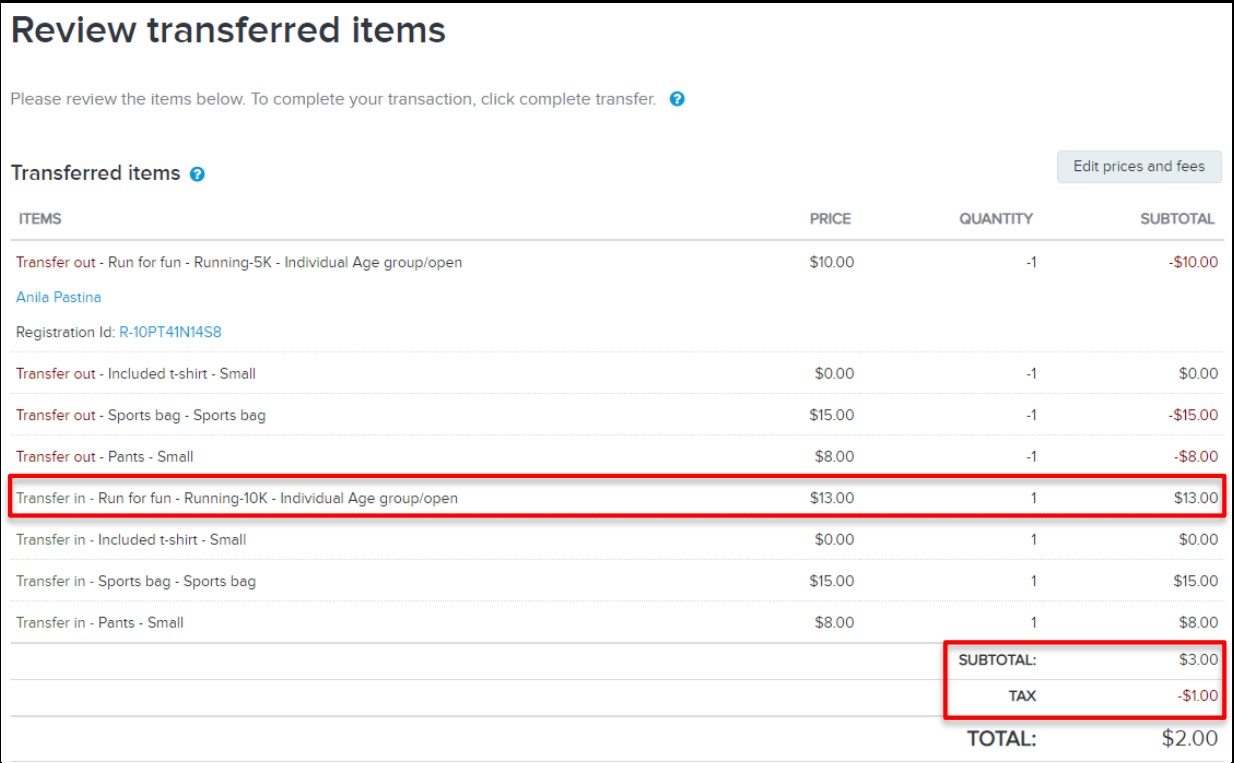 (Optional) You can then fill in the payment and billing information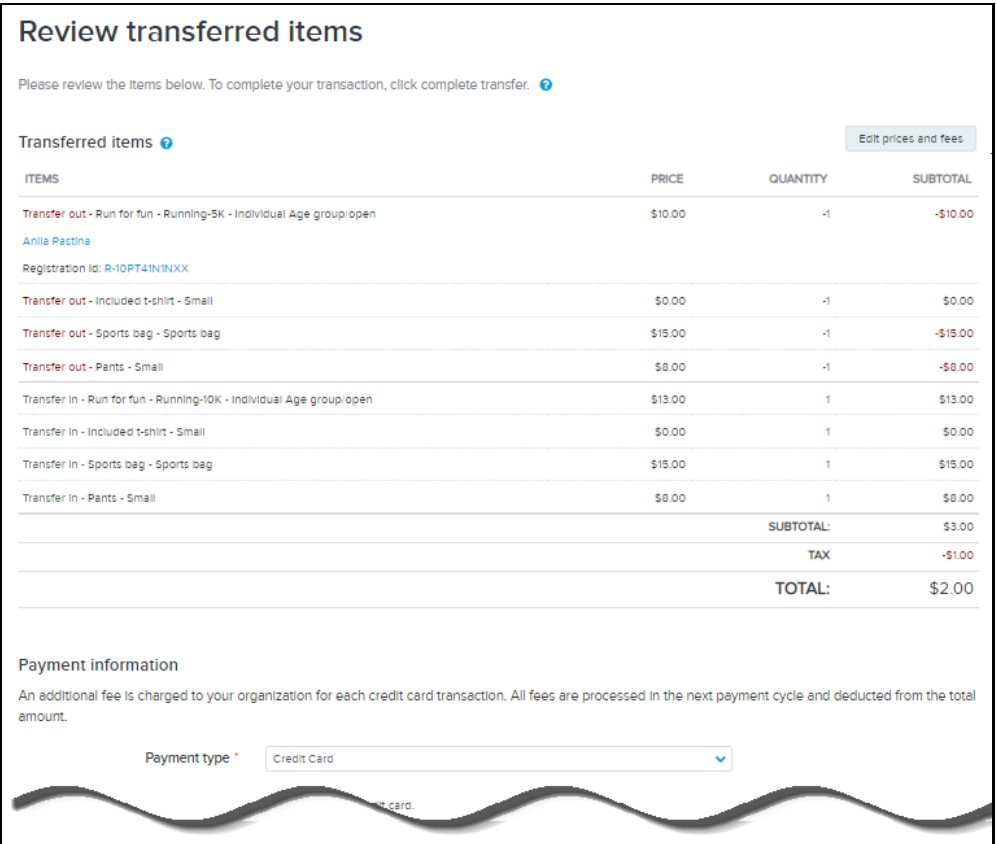 Review transfer and click Next to complete the transfer. In this example, a charge of $2.00 will be collected from the participant
Review successful transfer screen, click View registration
Note: On the updated registration details of participant, a yellow box appears showing the original event name, category, and transfer date
After transfer completion, you can print the transfer confirmation details.