New: Add Purchases to Existing Registrations
Below are instructions to add an additional item to an existing registrant's purchases

1. From Organization Dashboard (HOME), under Your events, click event name
2. Click Participants
3. Click participant's name
4. From Actions list on right, click Purchase items ​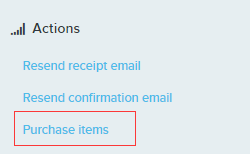 5. Enter quantity or select options (depending on additional purchase item types), click Next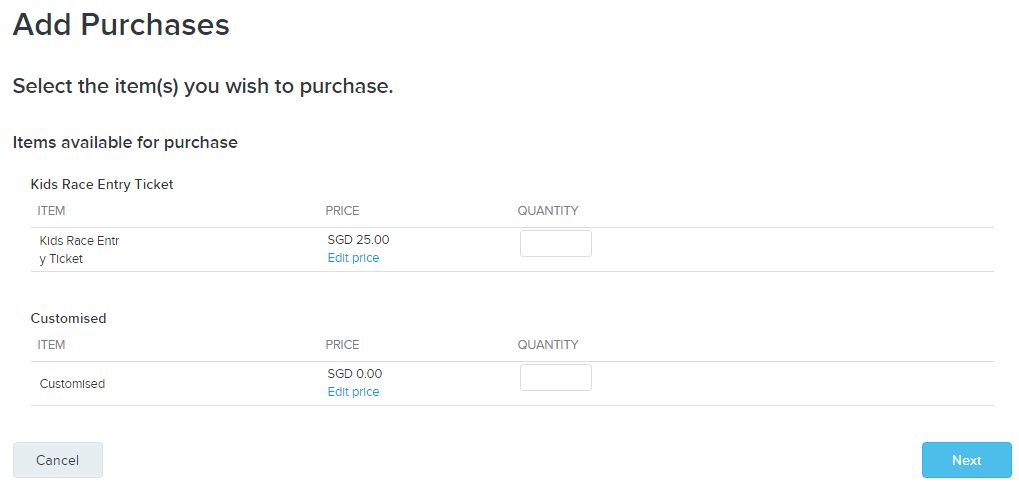 6. Review modified items
7. Enter payment information
8. Click Next to complete process

Note: If add an additional item with waiver to an existing registration, your staff can collect signed paper waivers for add-on items from the customer and then note down the STATUS and DATE SIGNED in the Waiver agreements section: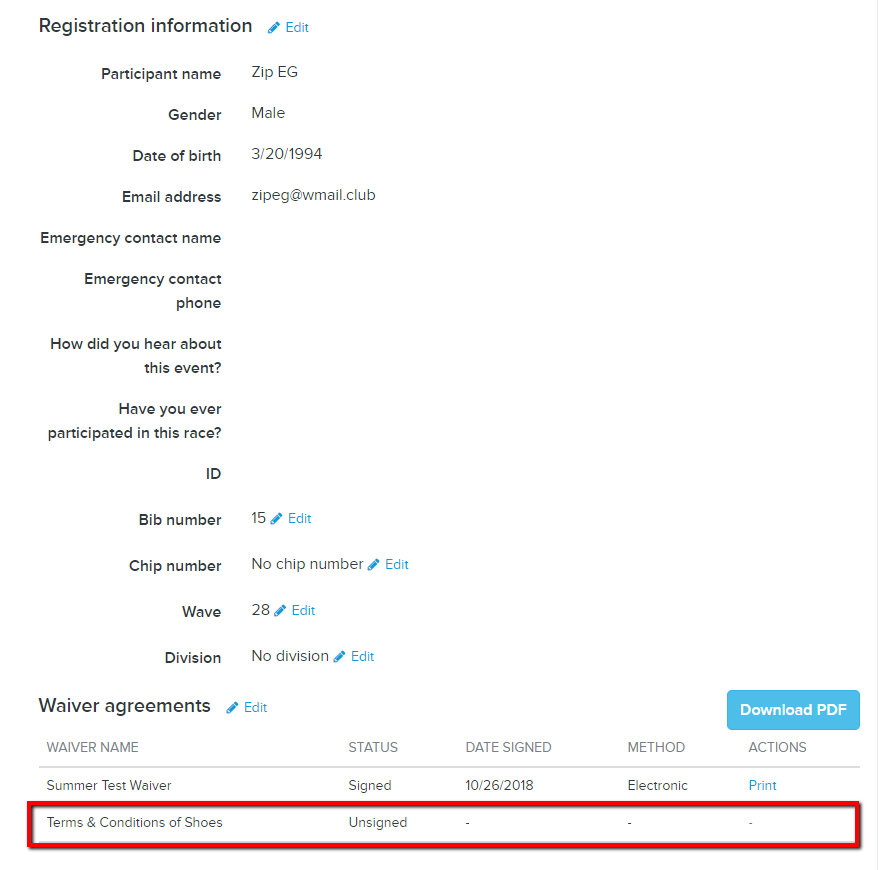 If any registrants still have Unsigned add-on item waivers, you can send an email to remind them to sign any unsigned waivers by clicking event Dashboard > Quick links > Send waiver reminder link. 
Was this article helpful? YES NO
Email
Us